We are delighted to announce that, from an unprecedented number of entries, we have been shortlisted as a finalist in The Growth Business of the Year Award category of the Lloyds Bank British Business Excellence Awards 2023 (www.britishbusinessexcellenceawards.co.uk)! This is the UK's largest awards programme celebrating the best of British business.
The Growth Business of the Year Award recognises companies that have exceeded expectations over the last 18 months, demonstrating growth across a range of metrics and with a robust plan to deliver sustained financial success and impact. Alongside this, the award is for those companies that provide inspirational leadership and effective management, innovation in products, services or processes, and exceptional customer service and engagement.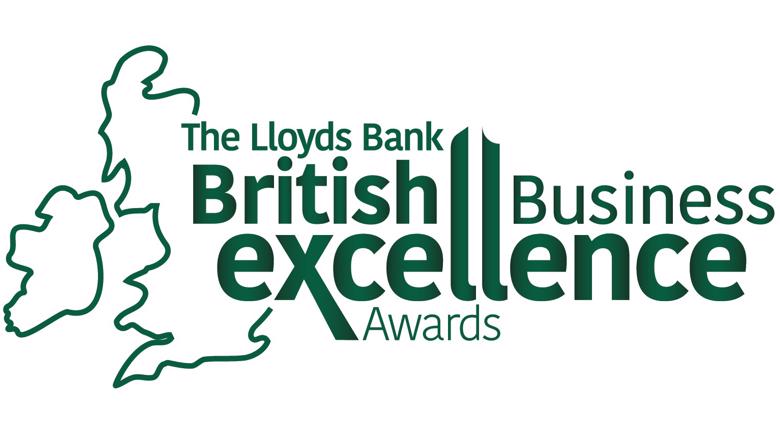 Our Co-Founder, Sam Bangle, said: "I'm thrilled that our rapid growth, industry innovation and outstanding customer service has been acknowledged by the UK's premier business awards.
"Our award-winning team deserves to be celebrated for being behind our outstanding customer retention and growth statistics. Every member of the team represents what is at the heart of the business – creating a place that meets all of our customers' needs and supports them throughout the often complicated telecoms procurement process. In doing so they have hugely grown our company's client base since we launched.
"Since we began in 2020, our turnover has increased 500% and our net profit has increased by a huge 900%! We are proud of our growth and are committed to continued growth in the future, including supporting our local economy in Brighton where we are based and have sourced the majority of our workforce."
Sarah Austin, Founder & Director of the Lloyds Bank British Business Excellence Awards, commented on the announcement:
"As the UK's unrivalled celebration of business brilliance, resilience, and innovation – the Lloyds Bank British Business Excellence Awards takes centre stage – and this year is no exception. The anticipation is electrifying as we gear up for the grand event at the glamorous Grosvenor Hotel.
"Our excitement levels have hit the roof as we've witnessed a spectacular level of submissions across a wide range of dynamic industries – but with a real trend across the energy, recruitment, wellbeing, food & drink, and tech sectors, highlighting just how much the UK business landscape is thriving.
"Kudos to each and every finalist who has made the shortlist – your entries have truly left us in awe of your extraordinary talent and dedication, setting the bar high for what it means to be a champion in the business world. You've made us stand up and take notice, and we can't wait to celebrate your remarkable achievements."
The British Business Excellence Awards is the elite business awards programme for businesses of all shapes and sizes. The awards host a year-long programme of networking events, round tables and exemplary judging processes, all of which will then culminate in a spectacular awards ceremony on Tuesday 14th November 2023 at the Grosvenor House Hotel, London.
We are also celebrating that we have won Best ISP Fibre Optic Products Provider Award in the 2023 SME Business Elite Awards. The awardees for 2023 were handpicked by SME News Magazine and are based purely on comprehensive analysis and research undertaken by the wider group.
"Each year we look to celebrate those enterprises who consistently provide the best services and products for their clients, allowing them to stand out within their representative fields. This proven approach ensures that we award on merit, not popularity and recognise the very best in business. We award those SMEs that are succeeding in their endeavours, innovating, growing and improving", said a spokesperson from the award team.
On top of all this, we have also been shortlisted for three awards in this year's SME National Business Awards. Out of a record number of entries for 2023, we are shortlisted in the categories:
High Growth Business of the Year
Business of the Year (less than 50 employees)
Service Excellence
Paul Britnell, Co-Founder of our company, said: "In particular we are very pleased to see our team recognised once again this year for their customer service. We're already looking forward to a festive night at the awards ceremony at the iconic Wembley Stadium in December, and hoping for a win!"For more information on how our award-winning business could support your build, get in touch with the Altnets team to discuss your needs now: [email protected]