Community Fibre have recently featured an article in both CHAIN and Digital Innovation magazine which highlighted Altnets' successful partnership with them. They praised our ability to collaborate and create new designs and technologies that address their unique network requirements. Additionally, Community Fibre acknowledged the potential benefits of these developments for the broader alternative network (alt-net) community.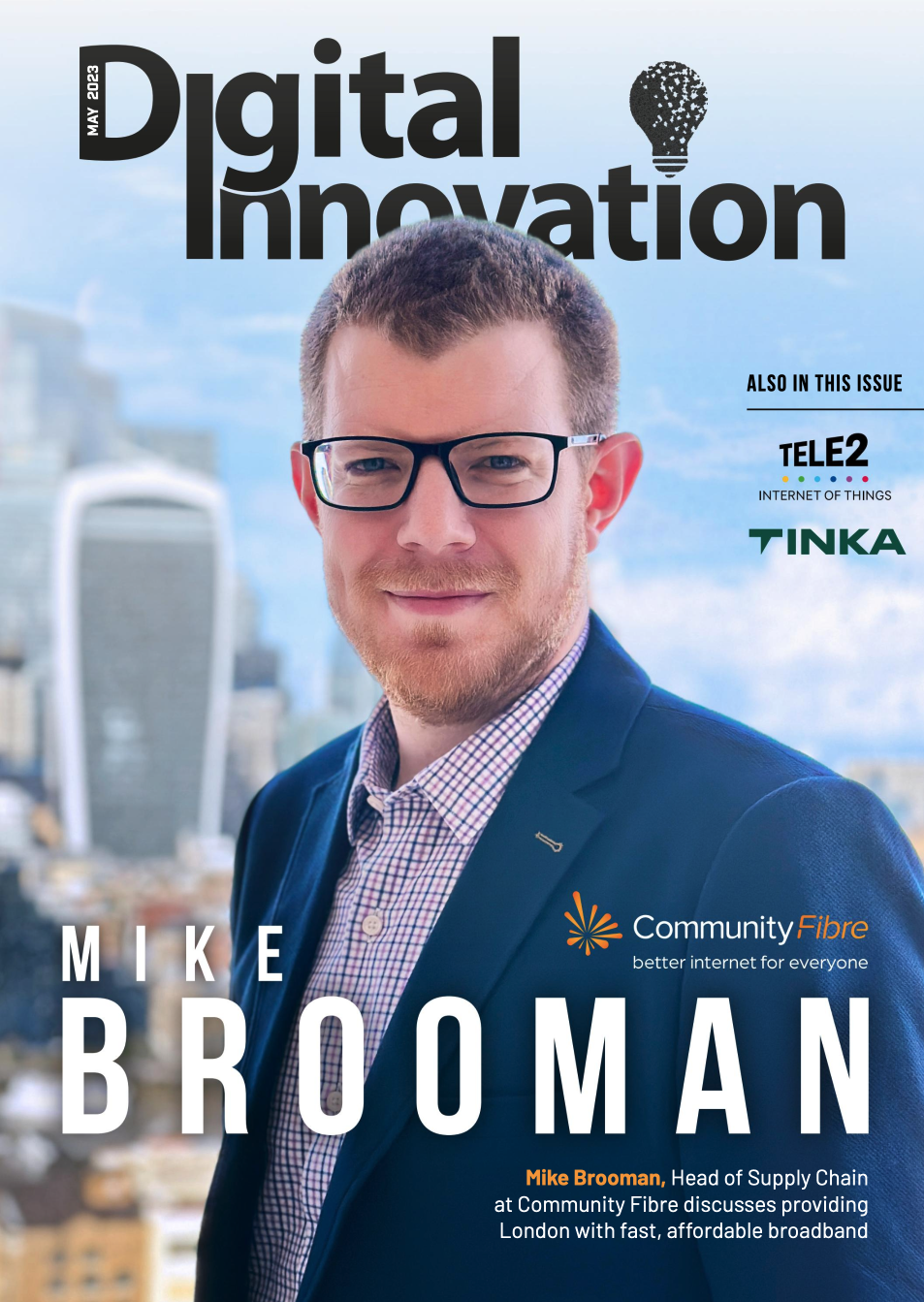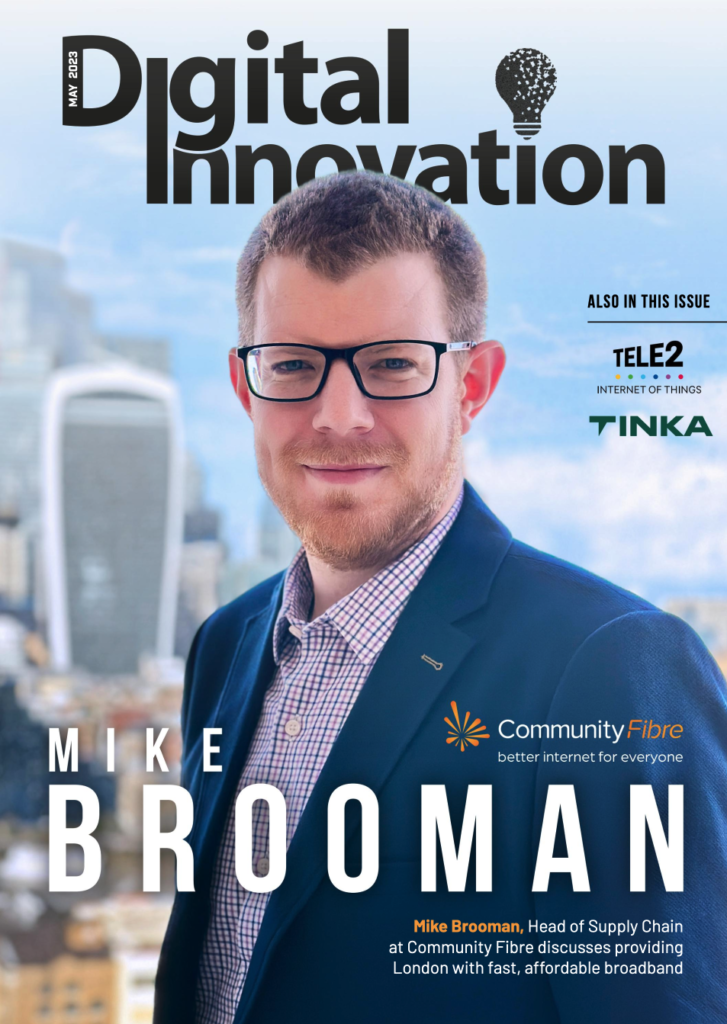 We are a multi-award winning telecoms infrastructure distribution specialist, who set ourselves apart by providing a unique consultative approach to our customers. Our expert team offers comprehensive technical support and designs tailored products that adhere to the demanding standards and performance needs of the UK telecoms sector, whilst ensuring full compliance with Openreach Physical Infrastructure Access (PIA) and product specifications for communication providers. We work closely with CTOs (Chief Technology Officers) and Delivery Directors to develop and supply products that cater to the needs of their technical installers and are easy to connect.
Community Fibre, the largest 100% full-fibre broadband provider in Greater London, has collaborated with Altnets to develop an exciting new range of UK products. The company recognised the need for innovative solutions not currently available on the market to bring faster, more affordable broadband to its local communities. As the leading specialists in fibre optic telecoms procurement in the UK, we were able to support their business strategies for growth, innovation and sustainability, while also delivering substantial cost savings within their network build.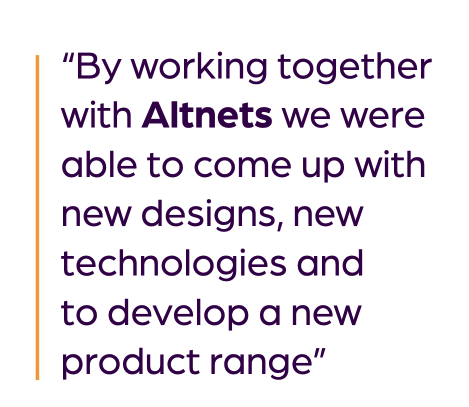 As a testament to their growth plans, Community Fibre recently secured a substantial finance facility of £985 million, enabling them to rapidly expand their full-fibre broadband network to target 2.2 million homes in London by the end of 2024.
For Community Fibre, true collaboration means working closely with suppliers to achieve mutually beneficial strategic goals. This may involve piloting new technology, implementing new methodologies, or exploring different operational models. At times, it involves approaching suppliers with challenges the company couldn't solve internally.
"By working together with Altnets, we were able to come up with new designs, new technologies and to develop a new product range," explains Mike Brooman, Head of Supply Chain at Community Fibre.
"This allowed us to deploy something that is somewhat unique to our network and the way that we're working, but we believe will be beneficial to the wider alt-net community in the long run."
Our Co-Found and Director, Paul Britnell, says: "Our dedicated team of distribution experts provides support in planning, forecasting, scheduling and technical assistance across all product ranges.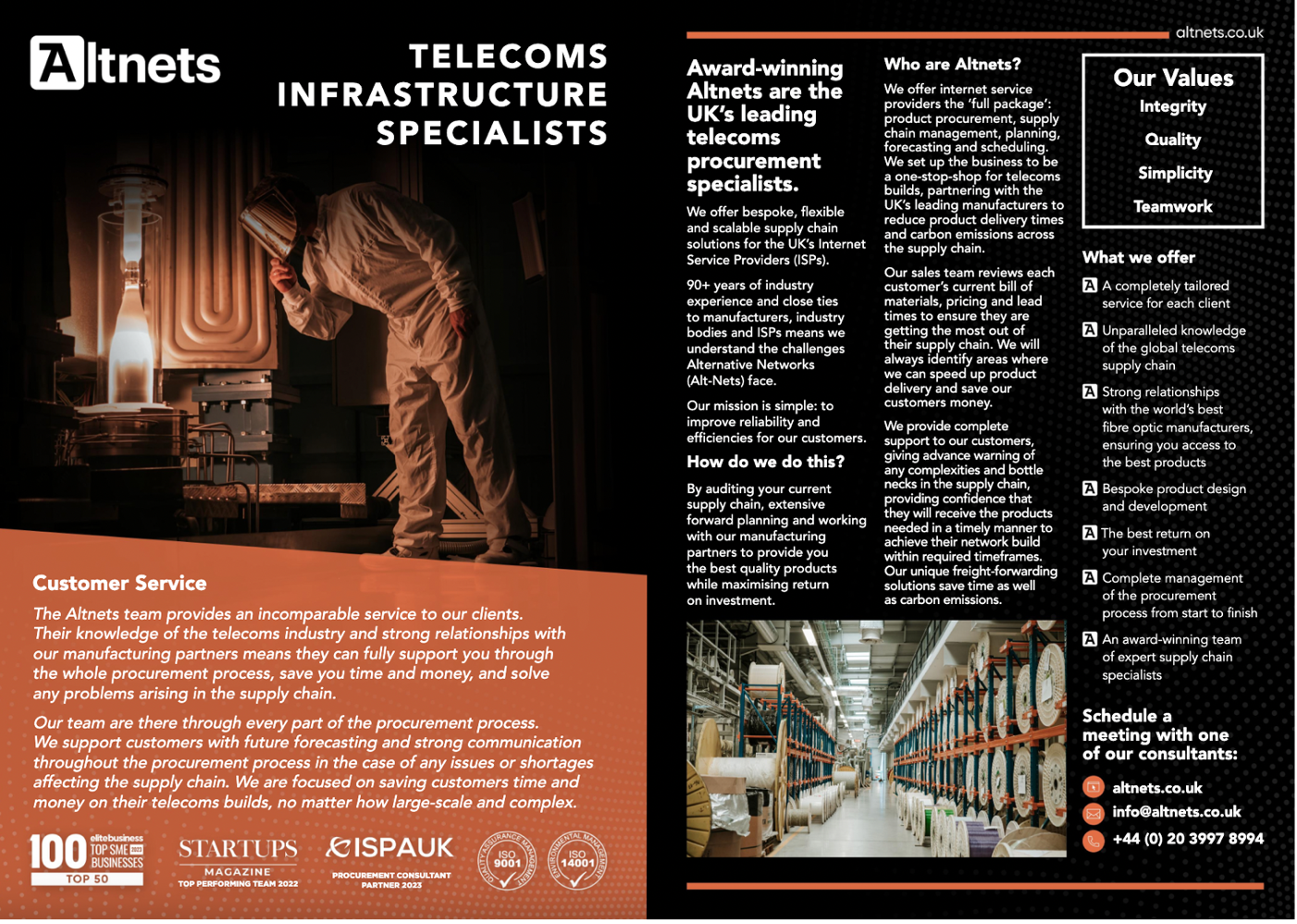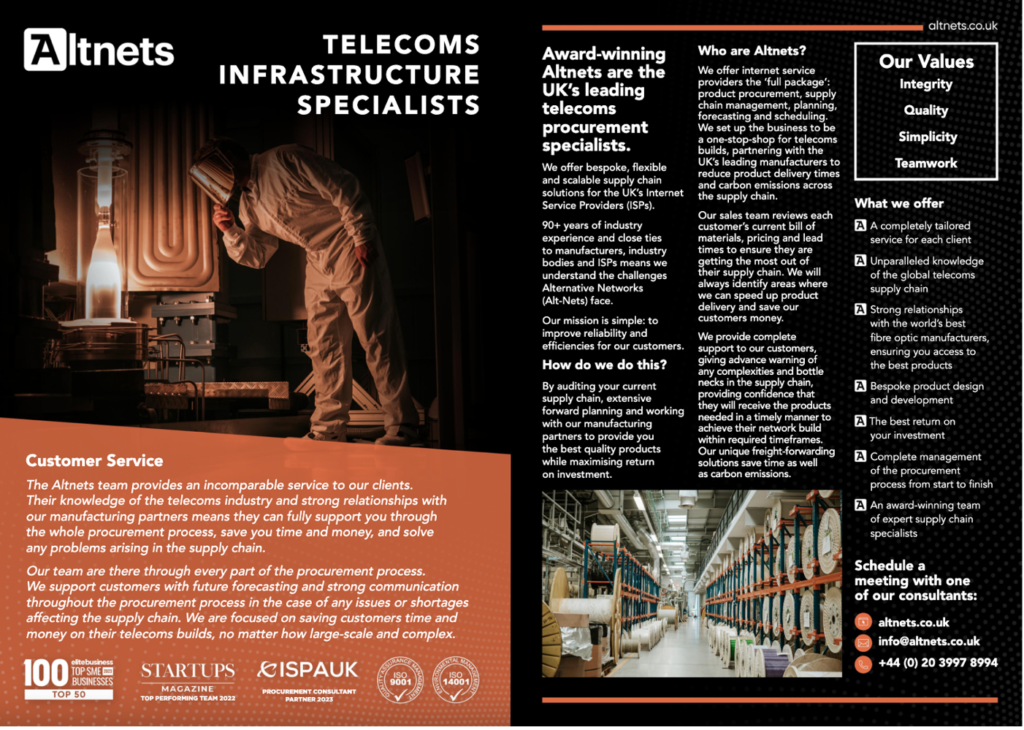 "We maintain open communication throughout the procurement process, offering an elite level of customer service and customised reporting services. Altnets helps address and mitigate any supply issues, regardless of their scale or complexity, ensuring a seamless supply chain experience for our customers."
Our team's expertise in the telecoms industry helps us form strong relationships with key manufacturing partners, which in turn enables us to collaborate with businesses like Community Fibre to create tailored network solutions. Our experience is on hand throughout the entire procurement process, offering time and cost savings while effectively managing any potential supply chain challenges.
To view the article, visit Digital Innovation's online edition: https://digitalinnovationeu.com/magazine/may-2023/
If you would like more information on how our services can support your business, please reach out to our team at [email protected]. We look forward to discussing your specific needs and requirements.